About
Filter By Section
Who We Are
The Burn Prevention Network (BPN) is a Pennsylvania statewide 501(c) 3 non-profit. BPN has a 35+ year history of successful program and service delivery and is one of the most respected burn non-profits in the U.S.  Our mission is to reduce the risk of burns and empower burn survivors and their families.
The Burn Prevention Network educates, supports, advocates, and empowers.
We teach those who are most vulnerable for risk of burns how to protect themselves and others from injury by giving them the knowledge and tools they need to be safe.
We support burn survivors and their families as they continue to deal with their trauma and then empower them as they adjust to a new reality.
While our reach extends throughout Pennsylvania, our focus is on those populations most at-risk for burn injuries.
We offer education for new parents, children, and older adults; provide support services for survivors and their families; and use traditional and social media to promote safe practices and burn reduction.
We are effective because of the nature, extent, and quality of our partnerships with regional burn centers and other health, public safety, and community-based organizations.
What sets us apart are the availability and quality of our programs, our long-standing relationships, our demonstrated expertise, and the commitment and dedication of our board and staff.
We honor our past by staying true to our mission.  We will ensure our future by having a solid financial plan and diversified revenue streams, a broad network of partners who will support our work, an engaged board, and a staff who passionately believe in what we do.
What We Do
Burn Prevention Network reaches people at risk of burns through collaboration with a wide network of community partners. BPN works with fire services, first responders and emergency service groups, educators, healthcare provider organizations, community service groups, and others dedicated to spreading awareness of fire and burn safety and prevention issues, programs and services.
The Burn Prevention Network also serves as a one-stop outsourcing resource for organizations who share our mission. We provide our National Award Winning programs, rebranded for their use with their constituencies, throughout the U.S. This provides a cost effective means of delivering quality educational services and products without the expense and time required for development, pilot testing, production and validation.
Within eastern Pennsylvania, over 900 elementary and middle schools partner with us in the annual delivery of our in-school fire safety and burn prevention programs targeted at 1st through 8th grades.
Nearly 2,000 early care centers belong to our Home Safe Home network, sharing quarterly fire safety and burn prevention tips and alerts with over 100,000 families of pre-school age children.
Fifty youth burn survivors across PA and parts of New Jersey receive year-round peer support and resiliency programming to help them heal trauma and restore hope
Every new mother who gives birth at a Lehigh Valley Health Network location receives infant burn prevention and fire safety tips before she brings her new baby home.
Staff & Board Leadership
Staff Leadership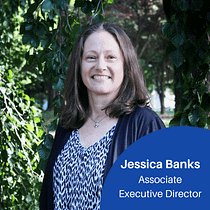 Board of Directors
Board of Directors:
Ariel Aballay, MD FACS
Medical Director, West Penn Burn Center, Allegheny Health Network
Efrain Agosto Jr
Fire Chief, Allentown Fire Department
Russell Clelland, CTP, CIA
Retired Vice President & Treasurer, Talen Energy Corporation
Rafael de la Hoz
Agent, State Farm Insurance
Chris DeNaples, NRP
Fire Chief, Bureau of Fire Dunmore
Emily Goldman, MSW
Social Worker, Burn Survivor
Jeffery Kelly
Director of Engineering, Service Electric Cable TV
Jennifer Krastin
Administrative Manger, BioMed Sciences, Inc.
Lee Laubach, Jr., CFEI,/EMC
Emergency Management Coordinator, City of Allentown
Mark Lengvarsky. MSN, RN, TCRN
Administrator, Patient Care Services, Lehigh Valley Health Network
Daniel Lozano, MD
Medical Director, Regional Burn Center, Lehigh Valley Health Network
Terrence Osborne
Human Resource Specialist, Middle District of PA US Probation Office
Jerome Ozog, MPA, EFO, CAE
Executive Director, PA Fire & Emergency Services Institute
Luis Puentes, MBA, MA, BSN
President, LVHN Hecktown Oaks/Vice-President Operations and Public Safety
David Schmid, Esq
Shareholder, Stark & Stark
Yamelisa Taveras, M.A.
Founder & Executive Director, Unidos Foundation
Bruce Trego
Former Fire Commissioner, Commonwealth of PA
Leo Woelkers
Burn Survivor/Survivor Advocate
Edward Wurster, III
Director-Protective Services, PPL Corporation
Honorary Board Members:
Ralph H. Slider
Retired Deputy Chief, Allentown Fire Department
J. Michael Zaia
Manager, Lehigh Valley Rail Management, L.L.C