Board Member Spotlight: David Schmid
Posted on Nov 3, 2022 in General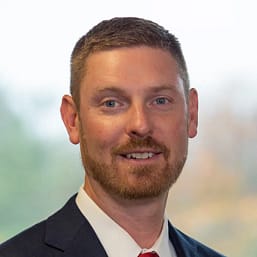 David M. Schmid, one of Burn Prevention Network's most recent additions to its Board of Directors, joined the board in August 2022. An expert civil trial attorney certified by the Supreme Court of New Jersey, David is a member of his firm's Accident & Personal Injury practice specializing in severe burns, among other forms of catastrophic injuries. Stark & Stark is a full service law firm that has a national client base.
His passion for helping burn survivors and prevention stretches far beyond his legal practice. In addition to working with the American Burn Association, the National Fire Protection Association, and the Phoenix Society for Burn Survivors, Schmid is a regular volunteer camp counselor at Burn Prevention Network's overnight summer camp for young burn survivors, Camp Susquehanna. David's work as an attorney is focused on having the most significant positive impact possible on the lives of the burn survivors he represents..
"I chose to get involved with Burn Prevention Network through Camp Susquehanna to work with and interact directly with burn survivor support community members. Burn Prevention Network and the camp program allowed me to give impactful, face-to-face time with burn survivors," said David.
David's role on the Burn Prevention Network's Board of Directors is to help contribute to their mission of spreading awareness for fire and burn safety and prevention. As a new board member, David hopes to accomplish three main goals: to increase awareness of:
Burn Prevention Network and its mission
Provide adequate support to staff to help them achieve their short and long-term goals
Fundraise in support of Burn Prevention Network.
When he's not advocating for burn survivors and helping to raise awareness for fire and burn safety, you can find David spending time outdoors with his wife Alexa and son Henry or fly/surf fishing out on the lake.