Featured Partner: Kistler O'Brien
Posted on Oct 7, 2020 in Featured Partner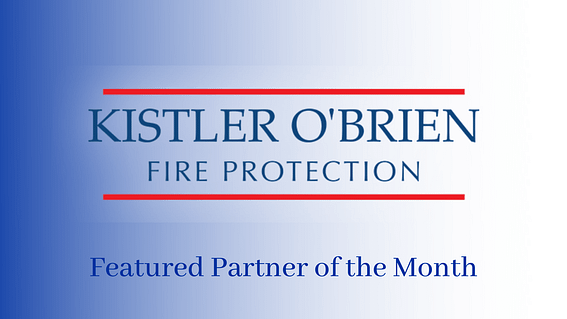 Since 1933, Kistler O'Brien has been servicing the Tri-State Area and advancing life safety in the workplace. The business was founded by George W. Kistler Sr., starting with just two employees focused on growing the business with portable fire extinguishers. Now, almost 90 years later, the business has grown to an almost 200-employee company specializing in all aspects of fire protection and suppression, including design, installation, inspection, maintenance, testing, and repair.
According to Eric Blasser, CEO and President of Kistler O'Brien Fire Protection, "The business first aligned with the Burn Prevention Network to help give back to the communities that have helped support our growth over the years. Over time, it was clear that Kistler O'Brien and the Burn Prevention Network shared similar goals, corporate philosophies, and endeavors."
The partnership is mutually beneficial and produces more good work together in the community than imagined.
Eric names the Fire and Youth Intervention ("FYI") Program as his personal favorite service the Burn Prevention Network provides.
"It encourages fire prevention at a young age," Eric explains. The program is designed to help educate children ages 5-17 about fire safety and its consequences and provide families the resources they need.
Another preferred program by Kistler O'Brien is Camp Susquehanna. The company organizes quarterly internal fundraisers with the promise of a company-matched donation to help afford children with burns the opportunity to experience Camp. This year, Kistler O'Brien organized an online fundraising competition that helped raise $11,200 for the Camp's virtual experience, which reached more homes and impacted more children than ever before.
"It is instilled in employees from Orientation how important Camp Susquehanna is to Kistler O'Brien," says Sr. Director of Marketing and Communications, Meggan Werkheiser. "We make sure that employees understand where our heart is and why as a company this is a unified effort."
Additionally, two Kistler O'Brien employees, Steve Schneider and Bob Reppert, both volunteer and attend Camp Susquehanna to participate in the different activities with the children and support the counselors.
Steve, also a Burn Prevention Network Board Member, describes Camp Susquehanna as a place where these children can meet other children who may have had similar experiences and injuries. It is a goal for the children who arrive at camp hiding their scars to leave camp at the end of the five days comfortable enough in their skin to air their scars.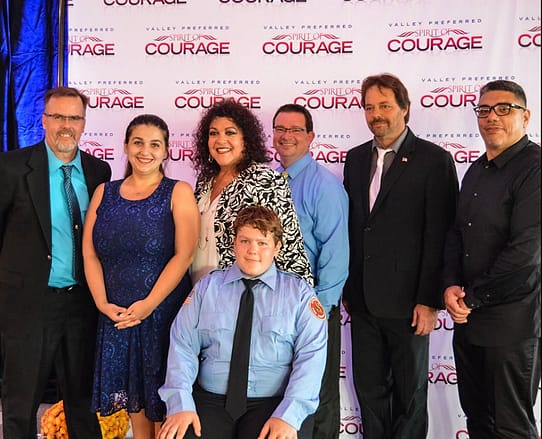 Furthermore, the Kistler O'Brien Team looks forward to October each year, not only because of National Fire Prevention Month but being a sponsor of Valley Preferred's and the Burn Prevention Network's Spirit of Courage Award Ceremony. Kistler O'Brien promotes the importance of the Spirit of Courage internally and invites employees to experience the stories of extraordinary individuals.
"The Spirit of Courage is a humbling and inspiring event, and if ever given the chance to attend, I highly recommend it," Meggan, Sr. Director of Marketing and Communications says. "We look at this event as an opportunity to hear the stories of heroes, and hope our employees identify the silver lining with what they do each day and recognize how much their work truly matters and can save lives."
Kistler O'Brien is sponsoring the 2020 Virtual Spirit of Courage Award Ceremony as a Gold Level Sponsor and plans to continue supporting the event in the years to come. As allies in the fire protection industry, Kistler O'Brien and the Burn Prevention Network have a partnership that complements one another. Through shared values of safety, education, and integrity, Kistler O'Brien is proud to support the Burn Prevention Network and what it represents.
"To me, the Burn Prevention Network is to try and prevent the fires from occurring and we provide the next step of protection with what we do at Kistler O'Brien. We really are two parallel companies," says Steve Schneider. "We really have the same goals, for people to be safe and avoid fire injuries or fire damage."
Kistler O'Brien Fire Protection is proud to be a longstanding supporter, advocate, and partner of the Burn Prevention Network and our many influential programs.
To learn more about Kistler O'Brien Fire Protection, visit their website at www.kobfire.com. You can also schedule service or request a free consultation by calling 610-266-7100.